Managing a fleet of locomotives and rolling stock across long distances requires knowledge. Having the information at your fingertips allows an operator to extract maximum performance from the asset as well as managing driver behaviour and maintenance costs. Evorail provide the following Asset Management functions:
Real time monitoring
Performance and availability reports
Driver management
Web Based
Accident investigations
Maintenance management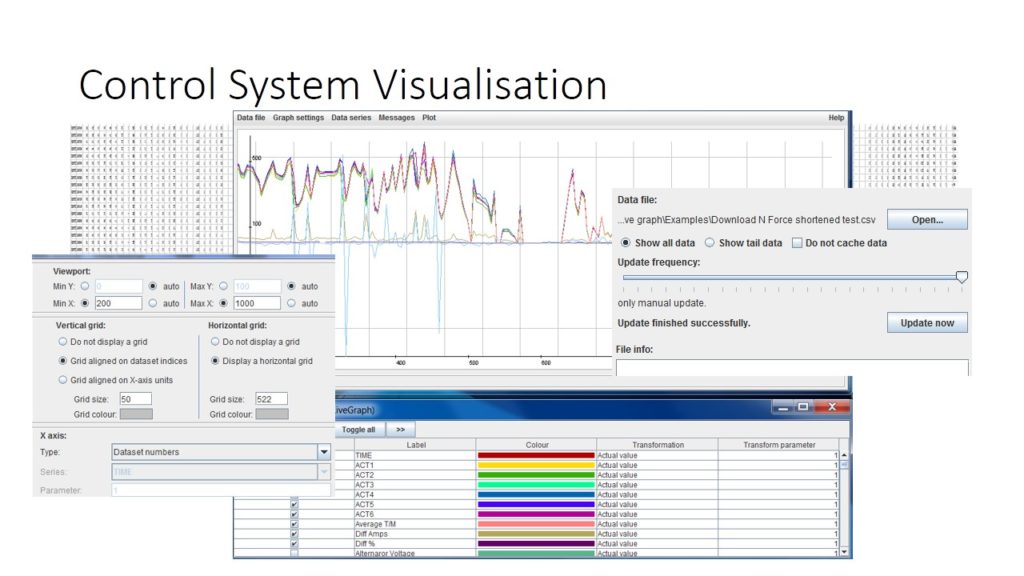 Diesel Locomotive
Performance Management Integrated software System
Data Inputs / Collection
Time based Control / Locomotive system output
Time based GPS
Track monitoring "Shockwatch" device output
C-Track Video feed/store time stamped
Time based Tractive Effort Coupler data signals
Data format CSV files 500ms sample rate
Required Outputs
Time based simulation of performance
Statistical analysis of series data
Average , mean etc
Calculated performances
Energy consumption and conversion Kj
Rates per ton km
Wheelslip
Exception triggers
Driver behaviour
Control System Data
Main Generator Control
Traction Control
Field Shunting Control
Advanced Wheel Slip/Creep Control
Traction Motor Management
Motoring & Dynamic Braking Control
Speed Indicator Drive
Automatic Sanding Control
Vigilance System
Slow Speed Control
Idle Limiting Control
CAN BUS Communications
Engine Governor Control
Radiator Shutter & Cooling Fan Control
Air Compressor Control
Automatic Ground Relay Control
Battery Charging Regulation
Contactor & Relay Control
Traction Motor Cutout Control
Operator Interface Display
Load Meter Control
Fuel Monitoring
GPS – Wireless System
GPS Profile Integration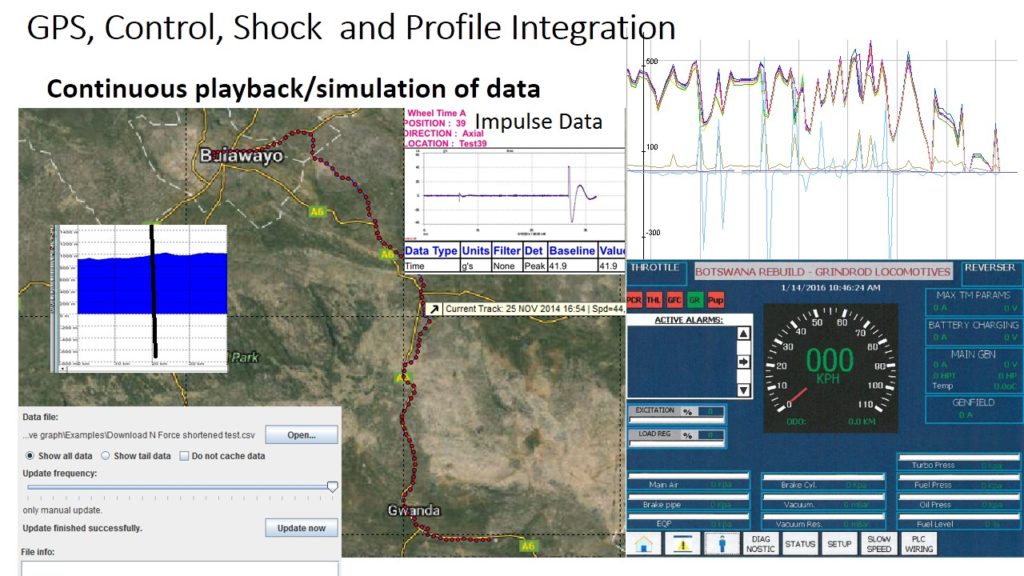 Locomotive Service – Anywhere!